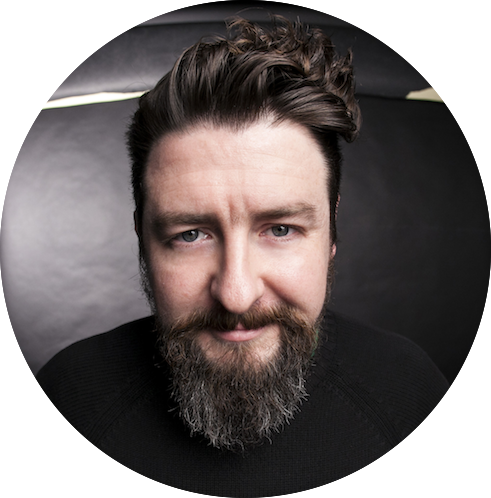 Public Service Broadcasting, "Every Valley" 
Yo La Tengo, "Black Flowers" 
The The, "Giant" 

Rococode, "Why Do I" 
Joy Division, "Isolation" 
The Blow, "Peaceful Easy Feeling" 
XTC, "Senses Working Overtime" 
Hallelujah the Hills, "The House Is All Lit Up" 
Lou Barlow, "Apocalypse Fetish" 

Jawbreaker, "Kiss The Bottle" 
The Beat, "I Confess" 
The Jam, "Down In The Tube Station At Midnight (Single Mix)" 
Mike Doughty, "Thank You, Lord, For Sending Me The F Train" 
The Flowerpot Men, "Beat City" 
Adriano Celentano, "Prisencolinensinainciusol" 
Juiceboxxx, "Freaking Out" 
LCD Soundsystem, "tonite" 

Public Service Broadcasting, "All Out" 
Discharge, "Protest and Survive" 
Nirvana, "Negative Creep" 
King Gizzard & The Lizard Wizard, "The Lord of Lightning" 
King Gizzard & The Lizard Wizard, "The Balrog" 
TV on The Radio, "Wolf Like Me" 
Julian Casablancas, "Out Of The Blue" 

Feelies, "Crazy Rhythms" 
Mike Watt, "Against the 70's" 
They Might Be Giants, "Ana Ng" 
The Tragically Hip, "My Music At Work" 
The Thermals, "No Culture Icons" 
The Dead Milkmen, "I Walk The Thinnest Line" 
Guided by Voices, "Cretinous Number Ones" 
Future Teens, "Jennifer Lawrence" 
Oh! Gunquit, "So Long Sucker" 
Superchunk, "Up Against The Wall" 

KMFDM, "Hell Yeah!" 
Chucklehead, "Jeopardy" 
Run-DMC, "Hard Times" 
G. Love & Special Sauce, "Blues Music" 
Smashing Pumpkins, "Soma" 
Angelo Badalamenti, "Audrey's Dance (Blutarski's Audrey Wakes Up Mix)" 


LATEST »
NPI #103

⏰ RECENT »

reversible time

the frog is self-aware

hand signal victory

💯💯💯

through the fog

ban you so hard

eminent eschaton

not exactly modern

🏆 MY FAVORITES »

the frog is self-aware

1995

1994

1993

1992

1991

punks and townies

favorites of 2017