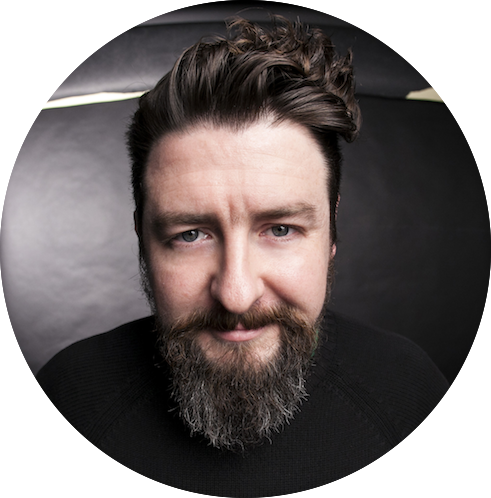 Black Sabbath, "War Pigs / Luke's Wall" 
The Sheila Divine, "Automatic Buffalo" 

  - side a -
  Flogging Molly, "Devil's Dance Floor" 
  The So So Glos, "A.D.D. Life" 
  The Undertones, "Teenage Kicks" 
  Darkbuster, "Hometown Zero" 
  Operation Ivy, "Knowledge" 
  Bad Brains, "I Against I" 
  Dead Kennedys, "Stealing Peoples' Mail" 
  The Clash, "I'm Not Down" 
  Buzzcocks, "What Do I Get?" 
  Cock Sparrer, "Where Are They Now" 
  Hüsker Dü, "Don't Want to Know If You Are Lonely" 
  The Members, "The Sound of the Suburbs" 
  Jawbreaker, "Kiss The Bottle" 
  Feelies, "Crazy Rhythms" 

  - side b -
  The Pogues, "Sally MacLennane" 
  Sex Pistols, "Pretty Vacant" 
  The Queers, "Kicked Out Of The Webelos" 
  Agent Orange, "Bloodstains" 
  999, "Homicide" 
  Minor Threat, "Good Guys Don't Wear White" 
  Billy Bragg, "A New England" 
  Stiff Little Fingers, "Alternative Ulster" 
  Nirvana, "Molly's Lips" 
  Atom & His Package, "Punk Rock Academy" 
  Minutemen, "Maybe Partying Will Help" 
  The Rezillos, "(My Baby Does) Good Sculptures" 
  Neats, "Six" 
  Dropkick Murphys, "(F)lannigan's Ball" 
  Rancid, "Ruby Soho" 
  Old 97's, "Timebomb" 
  The Action, "#9 Aldersey" 

Faith No More, "We Care A Lot" 
The Digs, "Green Line" 
The Clash, "Train In Vain" 
The Jam, "The Modern World" 
The Fall, "Hey Student" 
Pursuit of Happiness, "I'm An Adult Now" 
Television Personalities, "Part Time Punks" 

Teddybears, "Punkrocker (Featuring Iggy Pop)" 
Frank Turner, "If Ever I Stray" 
The Kinks, "Destroyer" 
State Radio, "Knights of Bostonia" 

The Pogues, "Dirty Old Town" 
Johnny Cash, "I Won't Back Down" 
The Clash, "Straight To Hell" 

LATEST »
NPI #138

🏆 FAVORITES »

schlemiel, schlimazel

nightmare timehop

a boombox is not a toy

sic semper crepusculis

a future washed in static

slave to the rhythm

🎧 MIXTAPES »

sic semper crepusculis

1995

1994

1993

1992

1991

📚 STACKS »